Kalamazoo
---
Some basic information on Kalamazoo, Michigan
Or see my other Kalamazoo pages:
| Outside Kalamazoo | Kalamazoo for Kids | Frank Lloyd Wright in Kalamazoo | Kalamazoo Wildflowers
---
Westnedge Avenue is Kalamazoo's strip. The typical stores-- Best Buy, Circuit City, Toys R Us, Target, K-Mart, Barnes and Nobles, Old Navy-- line Westnedge just south of the city line in the suburb of Portage. The expected franchise restaurants are in the same area-- Red Lobster, Panera, Olive Garden, Old Country Buffet, and many others. Kalamazoo's main shopping mall is Crossroads Mall, also on Westnedge but behind the first row of stores. (West Main Street on the other side of town provides a similar, but less extensive, retail selection.)

Downtown Kalamazoo is the site of the nation's first pedestrian mall. Like many other pedestrian malls, Kalamazoo's did not prevent suburban domination of the retail sector. In the Fall of 1998, the mall was re-opened to traffic. Some interesting local businesses-- Climb Kalamazoo, Gazelle Sports, and others-- remain along the mall (Burdick Street). The Epic Center for the performing arts opened on Burdick, in the Spring of 2000. The remodeled Kalamazoo Public Library is one block off the mall (at Rose and South streets). The Kalamazoo Institute of Arts , also recently rebuilt, is 2 blocks west on South Street. The Convention Center (on the mall at Main St.) has restaurants and the Radisson hotel. The Kalamazoo Valley Museum is behind the convention center. A block further east is the "festival site": a remodeled parking lot that periodically hosts special events like Ribfest, Greekfest, and Music on the Mall. Live music can be found on a more regular basis at Club Soda (340 E. Michigan 342-8067) and the State Theater (406 S. Burdick 345-6500).

Just east of downtown, an old warehouse district is being revitalized by new businesses.
Bells Brewery (355 E. Kalamazoo Ave. 382-2332) and
Water Street Coffee Joint (315 E. Water 373-2840) (Now with another location on Oakland) pioneered the area.
Their popularity is attracting others, including another microbrewery, Kraftbrau.

Some favorite local businesses are scattered throughout the town.
Sarkozy's Bakery (335 N. Burdick 342-1952),
Klein's Bagels (812 S. Westnedge 385-4400),
Martini's Pizza (832 S. Westnedge; 388-8883),
Bacchus Wines and Spirits (3112 Oakland Drive 344-0168),
Lee's Sporting Goods (311 W. Kilgore 381-7700), Lee's webpage
Good restaurants include
Food Dance Cafe (161 E. Michigan Ave. 382-1888),
Bravo (Italian 5402 Portage Rd. 344-7700),
Indian Cuisine (recently moved to Romance Road 324-4886),
Blue Dolphin (Greek 502 S. Burdick St. 343-4993), Blue Dolphin webpage
Panda Forest (Chinese 5216 S. Westnedge Ave. 382-1128),
Aladdin Palace (Lebanese 2925 S. Westnedge Ave. 553-6786).
The Bank Street Farmers Market offers seasonal produce (west of Portage Ave. on Bank St. between Stockbridge and Reed streets).
---
Kalamazoo Links
Kalamazoo's official homepage has links to city and county government agencies, to the Kalamazoo County Convention and Visitors Bureau, and other info. The City of Portage has its own homepage.
Southwestern Michigan Tourist Council

Frank Lloyd Wright in Kalamazoo
Kalamazoo school closings from WWMT
Papers:
Western Herald (WMU's student newspaper)

Concerts and Plays:
Miller Auditorium : touring shows and WMU productions.

Gilmore festival : international piano and keyboard competition and concerts.

Museums:
Kalamazoo Air Zoo
Hunt's Highlights of Michigan is a comprehensive guidebook to attractions, activities, accommodations, and food around Michigan. [This isn't an online resource but local bookstores, like Athena (downtown on Burdick), carry the latest edition.]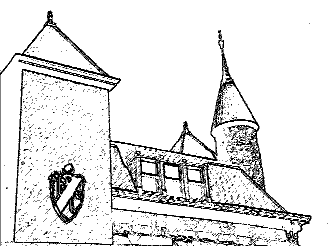 My homepage: Chuck Stull
Did I forget something important? email me at cstull@kzoo.edu

Kalamazoo Information | Outside Kalamazoo | Kalamazoo for Kids | Frank Lloyd Wright in Kalamazoo| Kalamazoo Wildflowers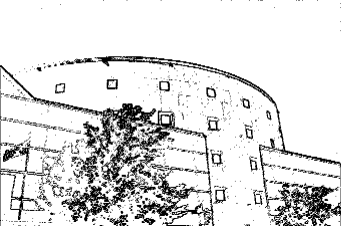 Chuck Stull
September 1998
last revised January 2004